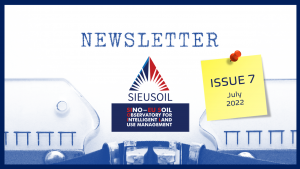 Check out SIEUSOIL's progress and our latest publications and deliverables in "Project News".
"Facts and Figures" depict the current state of Fertiliser consumption in the EU. Read about the role of "Soil and agriculture in the EU plan Fit for 55" and find out "What we are reading".
We once more present the most interesting "Upcoming events" and make sure that you are up to date on the latest news "In case you missed" them.
Don't forget to follow us on social media and the project's website to get the latest information.